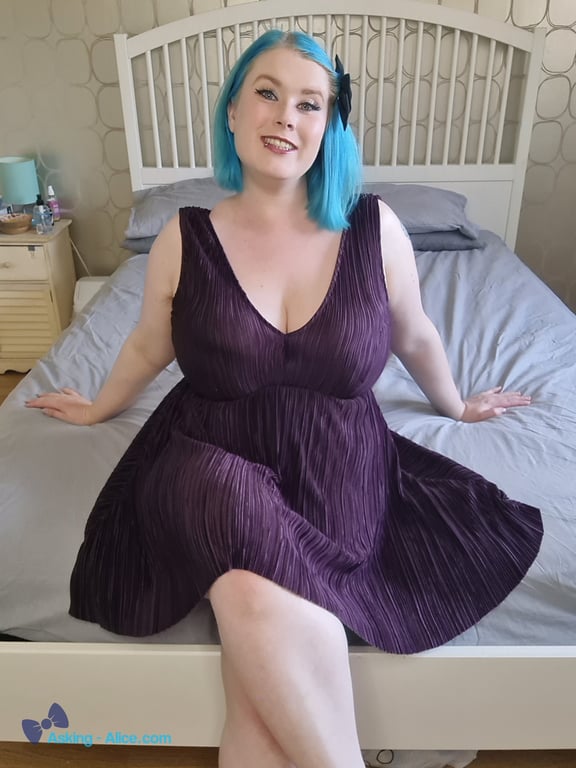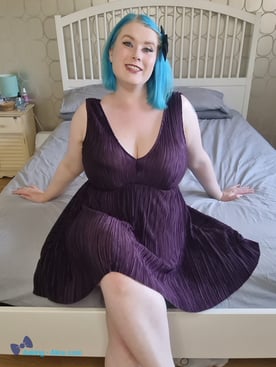 Alice Mayflower is a curvy young Scottish lady that enjoys sharing her creativity, compassion and enthusiasm with others.
She enjoys reading (mostly fantasy/sci-fi), collecting enamel pin badges and plushies, creating fun outfits and costumes, eating at new restaurants and watching the latest films and tv shows.
Alice dislikes interacting with people with bad manners or people that are unnecessarily crude during initial conversations. She also doesn't tolerate people that don't respect her boundaries and isn't afraid to reject potential bookings if she doesn't feel respected.
You'll find that Alice is involved in a plethora of projects and she's sure that you'll find one that you'll absolutely love. Whether it's her written work, her in-person services, her online services or her custom order content, Alice has so much to excite, inspire and satisfy any desire or curiousity.
Smoking?
Alice is a non-smoker and prefers not to be around smoke whether it's cigarettes or vapes.
Alcohol?
Alice is a very occasional drinker but as a general rule prefers not to mix alcohol and in-person sessions.
Food?
Alice adores Japanese food (sushi in particular), and she also really likes Italian food.
She is not keen on spicy food.
Personal Body Hair?
Alice likes to try different styles so her body hair will vary - currently, Alice is enjoying growing out her body hair. This means she has hair on her: legs, armpits and pubic mound (the bit above the labia).
She is willing to shave if asked politely (with a tip) and in advance.
Films & Shows?
Alice is a bit of a geek and really enjoys superhero movies/shows, sci-fi movies/shows, anime and musicals.
Some of her favourite films/shows are Suckerpunch, Atonement, Les Misérables, Anastacia, Laputa Castle in the Sky, Stardust and Hannibal.
Books?
Alice can be quite a bookworm when given the chance.
Some of her favourite books include; The Mistborn trilogy by Brandon Sanderson, Inkheart (trilogy) by Cornelia Funke, The Skulduggery Pleasant series by Derek Landy, The Name of the Wind (and sequels) by Patrick Rothfuss and many more.
Perfume?
Alice's go-to perfume is Black XS by Paco Rabanne.
She is also fond of several other Paco Rabanne fragrances.
Jewellery?
Alice prefers silver or white gold metals. She likes to have a variety of subtle items as well as some statement pieces.
Alice has her ear lobes pierced, a helix piercing on her right ear, a lip piercing and both of her nipples pierced.
She has a Thomas Sabo charm bracelet that she's always keen to acquire new charms for.
Alice's Measurements & Sizes
For those who enjoy knowing a lady's numbers and specifics, Alice has gathered all of her information in this section.
This information was last updated: 28th April 2023
Left Hand - Middle Finger
Left Hand - Pointing Finger
Right Hand - Pinky Finger
Right Hand - Middle Finger
Right Hand - Pointing Finger
UK 18 - 20 (depends on the item and where it's from)