Content Posting Update
20th November 2023
UPDATES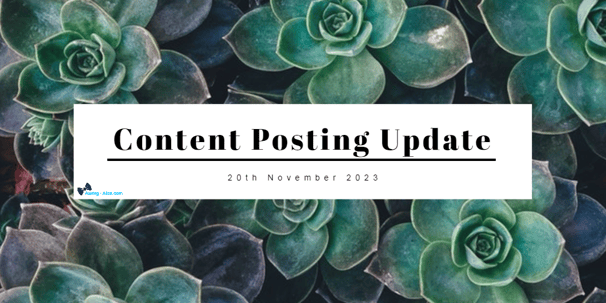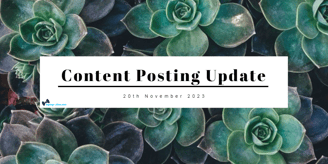 Hello darlings, I hope you all had a lovely weekend.
I've just got a few quick updates for you today, so let's dive right in. (content warning: piss, shit)
First of all, I have hurt my heel so I'm taking a few days off to let it recover. It's nothing serious, just a bad burst blister which has made it very painful to wear shoes and walk around for any length of time. But I'm sure I'll be fine in a few days.
Next, let's talk about content. Since I'm taking a few days off, I'll be using the time to get some extra admin done. You might have already noticed that I uploaded a few videos over the weekend.
*** CW ***
Whilst editing a "Pissing Collection" video I realised that it contained some poop content which is banned on virtually all of the platforms that I use. I don't really make much piss and or shit content but when I do I want to make sure I can actually post it where people can purchase and enjoy it.
But since it is such a niche fetish I've been doing some thinking and this video was the final shove for me to make a decision. So I've decided that from this point onwards all of my piss and shit content will be posted separately and exclusively on DarkFans. (https://darkfans.com/Alice_Mayflower)
I've just set up my account today and have begun uploading all of my existing content to it.
By separating this specialist content out I'm hoping to be able to accurately gauge how popular it is and whether I should be investing more time into making this kind of content.
If this isn't your favourite kind of content, don't worry. I have plenty of other types of content in my editing bundle too.
*** CW End ***
Not to mention with us entering the Christmas/Winter Holiday season I'll soon be posting new festive content!
Are you excited for a naughty elf, sexy Santa, cute little Deer girl, and other cosy festive content?!
Be sure to keep an eye on my blog as well as my clip sites for more information x