Costumes Poll Results & Updates
16th Oct 2023
UPDATESSEASONAL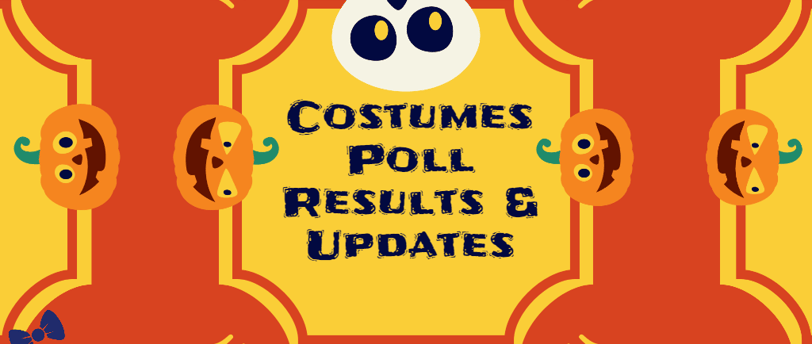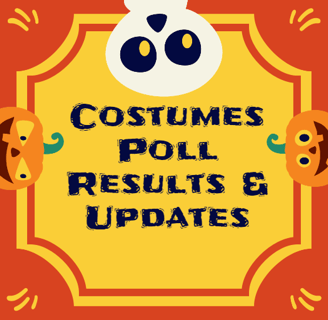 Hey everyone, sorry for the delay in getting the results back to you but I'm ready to share them now!
The three costumes with the most votes were:
The Sexy Pirate Costume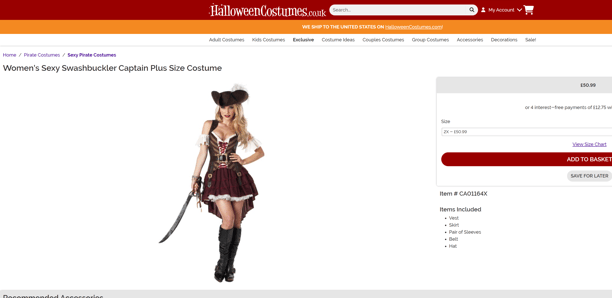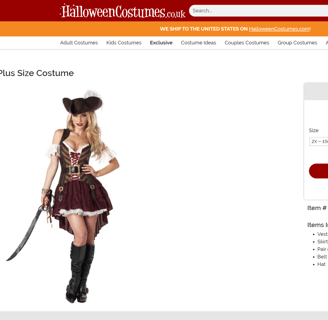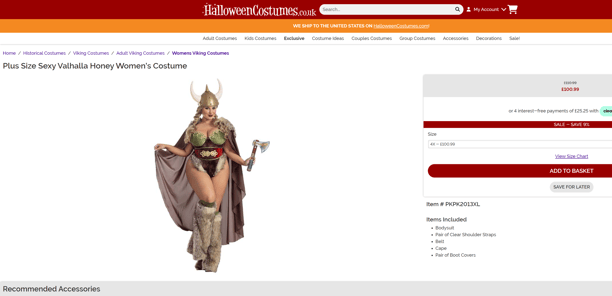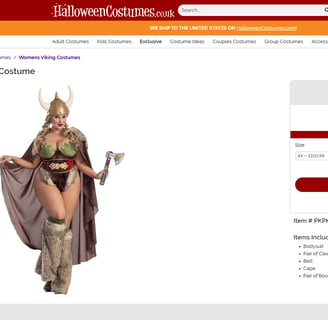 And
The Sexy Red Riding Hood Costume!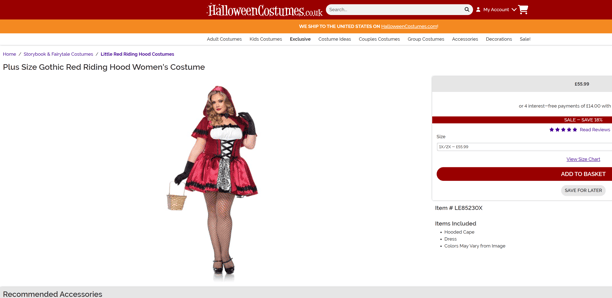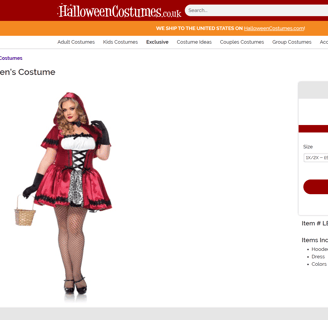 Check out the runners-up in the poll results here: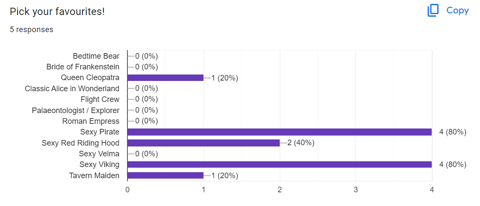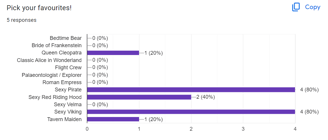 The plan had been that after I got these results I was going to order the most popular costumes and dive into creating fun new Halloween content…however…things have not been going to plan recently and I think even if I did order the costumes today I probably wouldn't have enough time for them to be delivered, film, edit and upload new content in time for Halloween…
So what I'm going to do instead is put these at the top of my shopping list and buy them when I next have some spare spending money. Then I'll film some fun content in them when I do get them. After all, it's not like I need it to be Halloween for me to get dressed up and do a little role playing ;p
I know I've been pretty quiet recently and I'm sorry to have been so absent. I've wanted to post an update sooner but I haven't really had anything to update you with…so I figured it was better to wait until I actually had something to tell you all.
As you should be aware, I've had to move work flats again. This was after having to move out of my original and long time work flat in Hamilton at the start of August, so I've had the stress of moving house basically three times since August. And there are some continuing issues with the flat I'm moving into currently. Issues that I have no idea when they will be resolved but I'm hoping it will be soon.
Whilst the new work flat is unavailable I don't have anywhere I can work from. Or at least, no where I can accept bookings and somewhere that really isn't setup or ideal for filming. But I've now been without a working flat for about 3 weeks, maybe a month…things are not great for me financially and the stress of everything is why I decided to take some time away from social media.
The funny thing about all of this is that I decided to arrange this work flat because I thought it would be less stressful and a more seamless transition from space to space.
I'm considering hiring an AirBnB or hotel in the short term to try and get back to being able to work but I'd really rather not have to risk the money it would cost me to book somewhere, so we'll see.
Whatever happens you can be sure I'll post updates here on my blog whenever I can and I'll get back to posting on social media soon enough too. In the meantime I really appreciate your patience, your continued support and any purchases you decide to make on any of my sites ;p
Alice x