Defeated By A Sith - Solo Girl
Video Release 19th November 2023
VIDEO RELEASE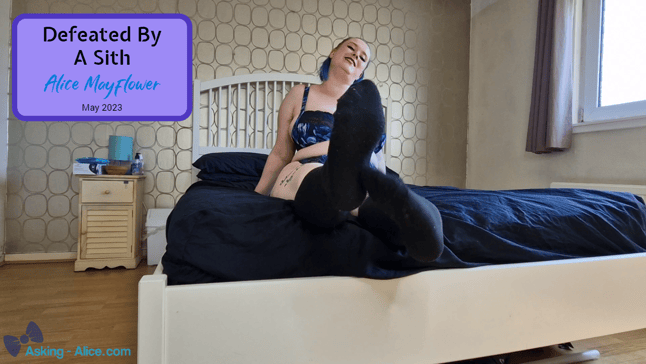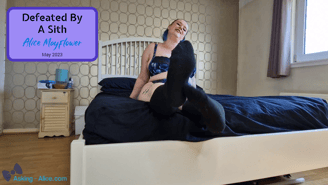 Hello lovelies!
This post is all about this week's video release!
I aim to release a new video at least once per week, usually on a Friday at around 18:00 UK time. But sometimes I post more regularly, so always be sure to keep an eye out for updates!
This week I'm releasing: "Defeated By A Sith - Solo Girl'' on all* of my sites! Here are all the details:
Title: Defeated By A Sith - Solo Girl
Description:
You're a Jedi that's been sent to defeat an evil Sith Lord but she's not what you were expecting...
Alice starts by telling you that she's turned every Jedi who's come to defeat her into her personal sex toy. She drives them wild and they just melt and do exactly as she says. And she knows you'll be no different.
After teasing you with her tits and ass, Alice finally realises that you can't take your eyes off her feet. So now that she knows your weakness, there's no way you'll last much longer.
With your resolve broken, Alice talks you through some JOI whilst playing with her giant tits and telling you what your life is going to be like now that you're one of her toys.
Once you've been completely broken, Alice finally lets you cum. Fully claiming you as hers.
Hearts & reviews are appreciated x
Duration: 20 mins 41 seconds
Tags: #roleplay #starwars #custom #feet #dirtysocks #socks #kneehighsocks #thong #lingerie #curvy #JOI #bigtits #bigboobs #ass #BBW #Scottish #2023
Price: £/$ 22
Trailer: