Fucking The Dungeon Janitor - Boy Girl - Available Now!
A new video has been released!
UPDATESVIDEO RELEASE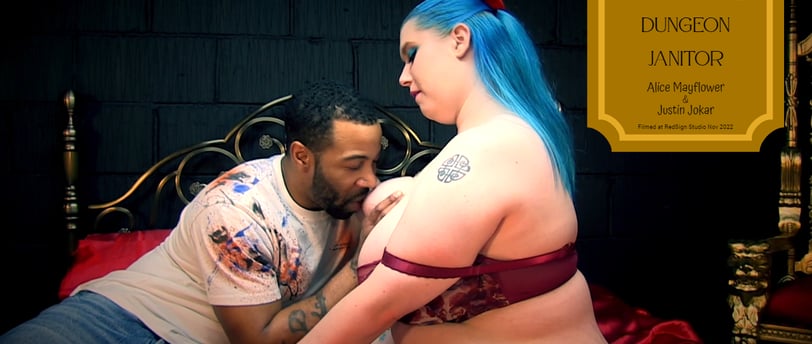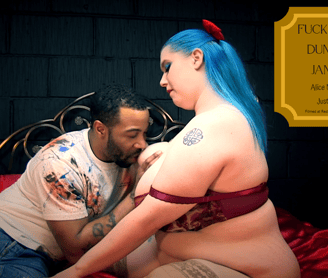 Hello everyone!
Are you excited about my latest video release? I know I am! I've been holding onto this video since November 2022 (my admin backlog is crazy, haha) and I'm sure you're all going to love it!
I'm joined in this video by the wonderful Justin Jokar and you can bet this isn't the last time you'll see the two of us together, we've got plenty more hot content in the works. So be sure to keep an eye out for that.
This video was filmed at Red Sign Studio, a fantastic location with a friendly and professional owner who was great to work with.
But enough of the behind-the-scenes info let's get into the specifics of the video!
Duration: 22 minutes 36 seconds
Description:
Alice has been filming at the dungeon but she stays late and the Janitor comes in to clean up and gets a bit more than he bargained for!
Enjoy as Alice warms up by playing with a dildo before she's interrupted by the arrival of the janitor - Justin Jokar - who she invites to join her and to have some fun.
Watch as he starts sucking on her big juicy tits and teasing her pussy before he strips off and moves on to eating out her wet pussy.
Alice doesn't take long to return the favour and start sucking on his hard dick before she climbs on top of him.
After switching positions and having plenty of fun the janitor gets to be the one to make a mess all over Alice's tits.
Enjoy x
Tags: big tits, big boobs, role play, tit sucking, boy girl, nipples, pierced nipples, cum on tits, BBW,
Where you can watch it:
ManyVids ($25) | AdmireMe (£25) | Fansly (Included in Full Video Tier/$25) | Pocketstars ($25) | LoyalFans ($25) | JustForFans (Included in Subscription) | OnlyFans (DM to buy $25) | FapHouse (pending their moderation) | Clips4Sale ($24.99) | Hardcorevids.tv (£25) |
I hope you enjoy this video!
Alice x