Titty Worship & JOI (5k Celebration Series) - Solo Girl
Available now!
VIDEO RELEASE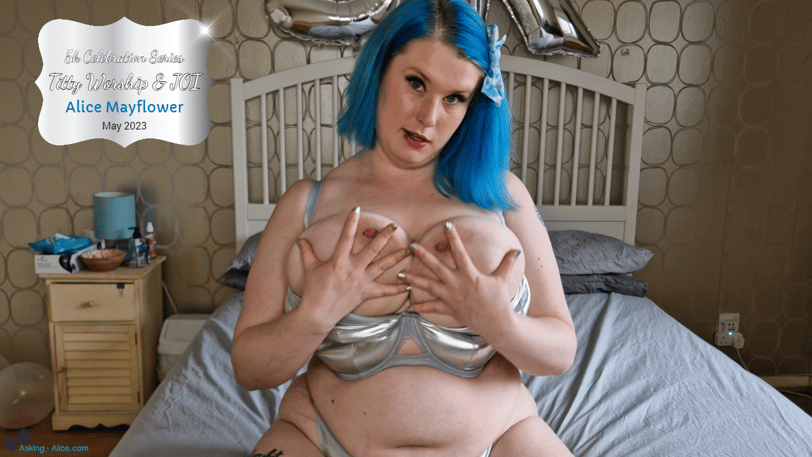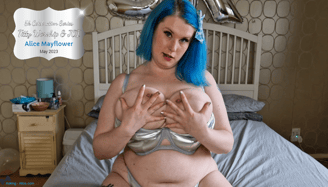 This video is now available on all of my platforms! Here's all the info you might need before you head to the links at the bottom to get this video for yourself ;p
Description
Alice is celebrating reaching 5,000 Twitter followers and is excited for you to celebrate with her.
She starts by testing if her new bra can contain her giant tits and when it fails she invites you to play with them, suck on them and generally worship them.
Once you get her worked up enough, Alice plays with her clit until she cums before then getting you to continue worshipping her tits until she notices how hard your dick is and then swaps to telling you to get your dick out and cum all over her tits and belly.
Hearts & reviews are appreciated x

Tags
#5kcelebrationseries #tittyworship #titworship #bigtits #hugetits #bouncingboobs #sologirl #Scottish #2023 #bluehair
Performers
Alice Mayflower

Date Filmed
12th May 2023 (12.5.2023)
Duration
11 minutes 16 seconds
Price
£/$ 13

Trailer
Buy The Video Here
*OnlyFans users must DM to purchase
Included In Your Subscription Here
**Included in the Full Video Tier on Fansly