Video Release 22nd September 2023
New Maid Meets The Boss - Boy Girl
VIDEO RELEASE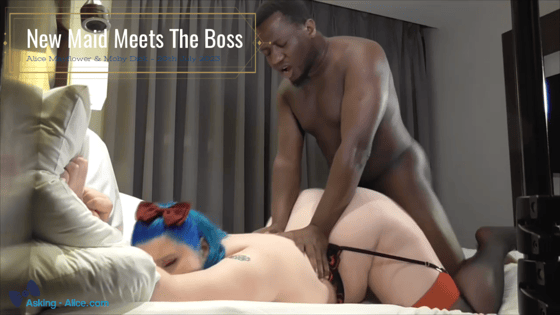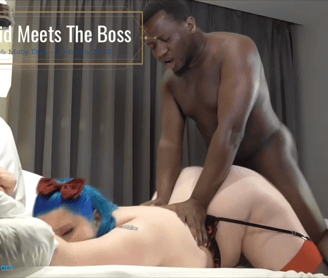 Hello lovelies!
This post is all about this week's video release!
I aim to release a new video at least once per week, usually on a Friday at around 18:00 UK time.
This week I'm releasing: "New Maid Meets The Boss - Boy Girl'' on all* of my sites! Here are all the details:
Title: New Maid Meets The Boss - Boy Girl (sometimes the title will be "New Maid Greets The Boss" due to word censorship on certain sites)
Performers: Alice Mayflower & Mr Moby Dick (https://twitter.com/Mr_MobyDick)
Description:
Alice passed her interview with the Head Butler so now she just has to impress the Boss and the maid position will be hers!
The Lord of the Manor (Mr Moby Dick) is already impressed with Alice and is quick to test her skills.
Starting with passionate kissing before moving on to having Alice suck on Moby's dick, he eats her pussy and they fuck until Moby fills up Alice's pussy with his cum.
Hearts & reviews are appreciated x
Duration: 25 minutes 47 seconds
Tags: #bbw #BBC #blackmanwhitewoman #boygirl #dicksucking #pussyeating #kissing #scottish #2023
Price: £/$ 28
Trailer: