Video Release 29th September 2023
Fishnets And Leopard Print Lingerie JOI - Solo Girl
VIDEO RELEASE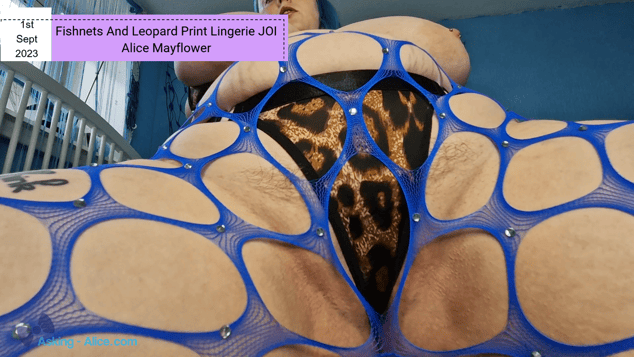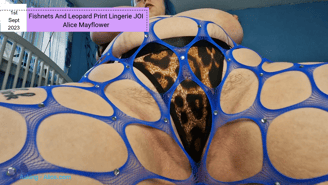 Hello lovelies!
This post is all about this week's video release!

I aim to release a new video at least once per week, usually on a Friday at around 18:00 UK time.

This week I'm releasing: "Fishnets And Leopard Print Lingerie JOI - Solo Girl'' on all* of my sites! Here are all the details:
Title: Fishnets And Leopard Print Lingerie JOI - Solo Girl


Description:
Alice got some new gifts from a very kind gentleman, so now she's going to show them off!

Starting off Alice makes sure you get a good view of the full look and points out just how much the bra is struggling to contain her massive tits.

Then she shows off how good she looks shaking her ass in the footless blue fishnet tights.

But Alice can't decide which is hotter so she moves to the bed so you can get a closer look at everything and asks you to help her decide.

Alice catches you reaching for your dick and calls you a perv whilst continuing to bounce her ass up and down in front of you.

She teases you for not being able to keep your hands off your dick whilst helping her make a decision.

Next she shows off her huge tits in the new tiny bra, telling you to get right up close to them. Then Alice decides she wants to ride your face, so she gets you down on your hands and knees and pushes her cunt right up to you.

It's not long before she cums. Then she sits back to give you some JOI and help you finish up too.
Hearts & reviews are appreciated x
Duration: 13 minutes 55 seconds
Tags: #fishnet #lingerie #leopardprintlingerie #curvy #bbw #ass #scottish #2023
Price: £/$ 15
Trailer: