Video Release 7th November 2023
Obedient Slut - Boy Girl
VIDEO RELEASE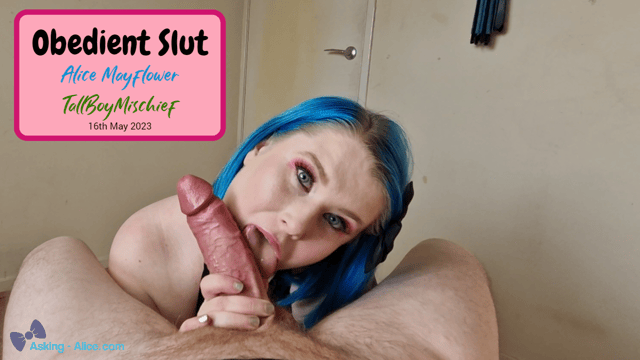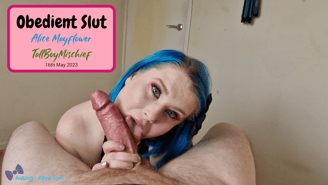 Hello lovelies!
This post is all about my latest video release!
I aim to release a new video at least once per week, usually on a Friday at around 18:00 UK time.
Although this video has technically been available for a while I was having some technical issues which meant that I'd only been able to release this video today fully! Now you can enjoy: "Obedient Slut'' on all* of my sites! Here are all the details:
Title: Obedient Slut - Boy Girl
Description:
Alice is ready and waiting as TallBoy begins instructing her on how to please him. Starting by getting her down on her knees and getting TallBoy's dick out.
It's not long before Alice is gasping for air with drool running down her chin from sucking his big hard dick.
TallBoy decides he doesn't want to stop with just a blowjob and a tit wank so he tells Alice to bend over. He pulls her g-string aside and starts fingering her making sure to tease her tight asshole at the same time.
Once Alice is properly wet and her pussy is practically begging for dick, TallBoy tell her to get on top and ride his dick.
TallBoy starts playing with Alice's tits as she bounces on his dick. After getting Alice properly breathless from her bouncing TallBoy tells her to bend over again saying it's his turn to fuck her.
He starts fucking her, pulling Alice's arms back, then switching to choking her and fucking her until he cums.
Hearts & reviews are appreciated x
Duration: 19 mins 43 seconds
Tags: #boygirl #dicksucking #sloppybj #drool #bigdick #bigtits #titwank #deepthroat #pussyfingering #latexskirt #stockings #ridingdick #doggystyle
Price: £/$ 22
Trailer: